Bringing Families Together
Diane created her signature Italian dressing in the 1950s. Friends and family loved "the dressing," that she would eventually share with the world. Diane's greatest fans, however, were her husband, Jim, and her daughter, Brooke.
When Jim was diagnosed with cancer and Diane had trouble finding a job, Brooke knew that it was time to begin selling "the dressing." After reaching out to the department of health and the Food and Agricultural Products Center at OSU, they began production in 2012.
The first year was a whirlwind. Brooke and Diane worked chopping garlic by hand in a rented coop kitchen, and Jim boldly championed Diane's Legendary Italian Salad Dressing at retailers throughout Oklahoma and Texas. After two years, Diane's Signature Dressing began getting major accounts.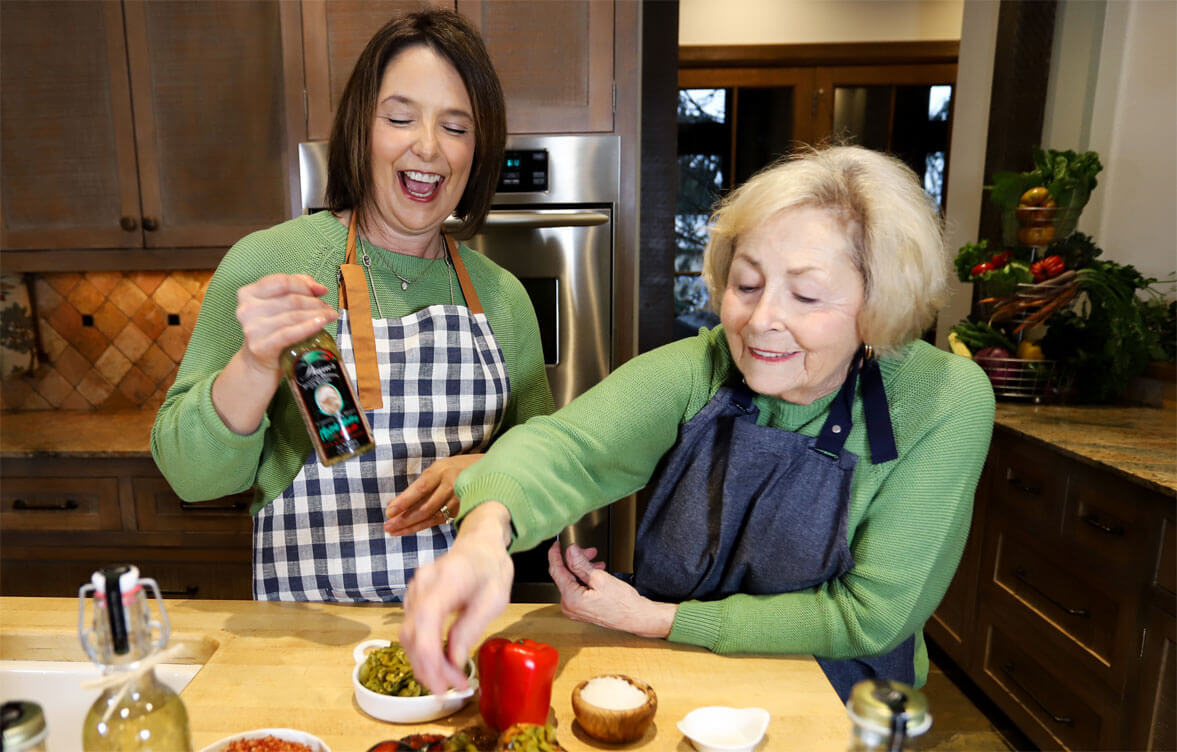 The company continues to reflect the love and strong family values that Jim and Diane shared. Diane and Brooke continue to produce fantastic products that bring people together. Over the years, a new dressing has made its way into the product line, the Authentic New Mexico Hatch Valley Green Chili Sauce and Dressing.
Diane's dressing is an heirloom that continues to give back to the family, local community, and every customer. While this amazing business is still growing, some things will never change. They remain committed to quality, excellence, and family.